How To Resolve and Avoid Website Downtime:- Good day everyone, today we are going to be looking on how to fix, resolve and avoid website downtime.
WHAT IS A WEBSITE DOWNTIME?
A website downtime or website outage duration is said to be a period of time in which a website server or system fails to perform its primary function.
CAUSES OF WEBSITE DOWNTIME
Power outage
System failure
Crashes
Communication Failure
Poor servers
Wrong DNS name server
Maintenance
EFFECTS OF A WEBSITE DOWNTIME (HOW TO RESOLVE)
Website downtime is one of the most critical problems in website management. It affects your SEO, and Google takes down your site's SERPs(Search Engine Ranking Pages) by over 10%.
Website downtime often drives away visitors from your site, thereby having a huge negative impact on your sites traffic. Always learn how to fix,resolve and avoid website downtime.
Read Also >> Top iOS Emulators for Android
Relating to Crashes the downtime of a website due to crash is the most critical of them all, giving you loss of efforts and files and loss of revenue. This is Why using a Backup is needed on all websites to avoid "stories that touch the heart"
Staying away from website downtime should be your priority when managing your website. No one knows when u can get a downtime even the NaijaTechGuide had a downtime over some days ago that lasted for about 15mins, and they were able to Fix it.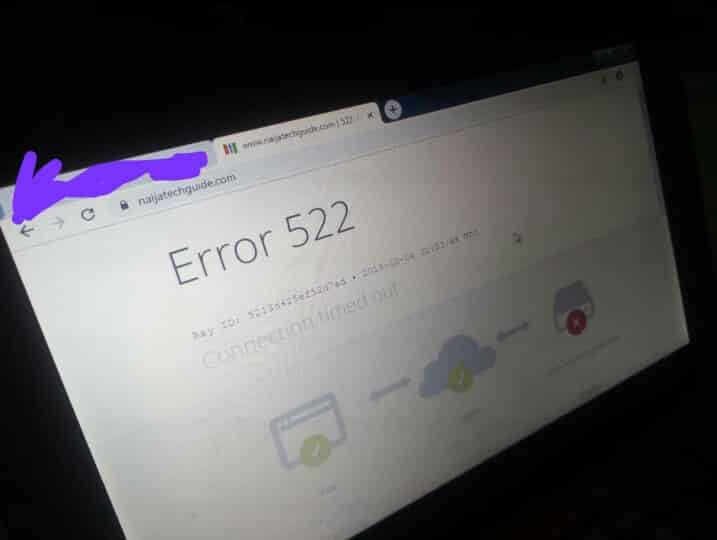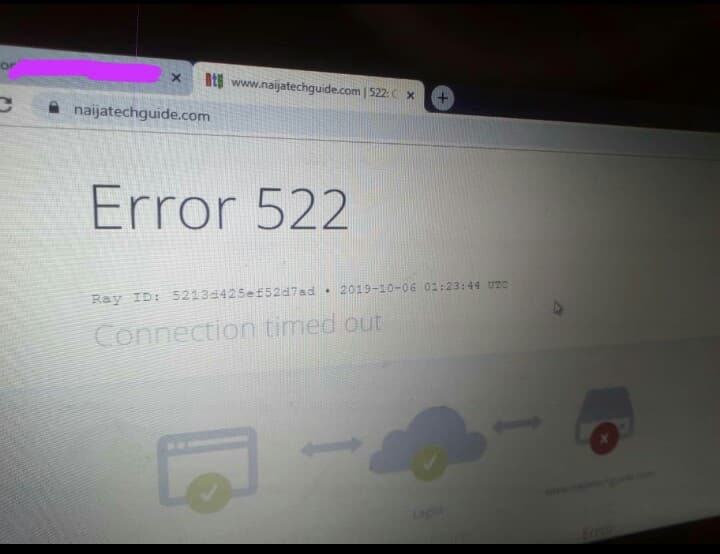 HOW TO DETECT A WEBSITE DOWNTIME
So now having seen the effects and causes if a website downtime, let's show you how you can easily detect a red flag of downtime.
Sudden loss of connection
Slow loading pages
Error 522 just like in the photo above
Loss of traffic
Unable to access webpage.
The above are Ways to detect website downtime. However u can use the Jetpack WordPress plugin and enable Downtime monitoring, OR use this Website Downtime Checker.
HOW TO RESOLVE AND AVOID WEBSITE DOWNTIME
In the case of Wrong DNS name servers, contact your domain and hosting dashboard and copy the correct name servers records and apply.
If u don't have a domain or hosting yet, Get yours now from the top quality hosting company at low prices.
Most times, websites go offline to maintenance which may show a website downtime. So I recommend you using the Coming Soon Maintenance Mode Plugin.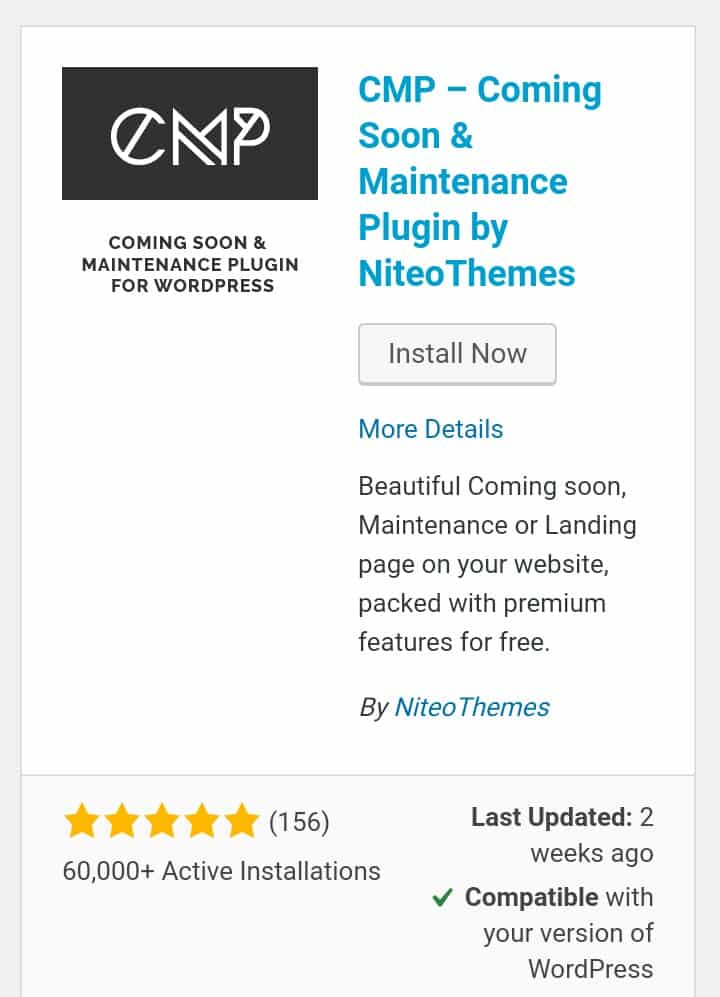 However, having said all this the main problem of downtime is Bad hosting and domain companies. Many hosting companies today have low servers yet they want to carry over a million users on their servers which would eventually lead to a system breakdown or crash. Many other hosting companies have low power backup supply incase of a power outage unexpectedly.
You can also see this Accurate SERP Checker that'll help you monitor rankings on google and other search engines with no downtime!!
The All known WHOGOHOST company is an icon of server downtime. If u are are using this, I require and expect u to change/migrate ASAP!!! I wouldn't want u to experience such pain. #BeWise
See Also: Chris Rock Net Worth
Most hosting companies including the Top leading ones in which I would mention names, lack backup servers and the Server Room doesn't undergo enough proper maintenance for optimal services.
To Join this and enjoy high Google rankings without negative impact on your website;
Click here to Create an account After successful account creation the User interface is very Good and it leads you on what next to do. However, if u have any questions, issues, concerns you can contact us Via email at [ onlinerepdex@gmail.com ] or use the contact us form below here and we reply u ASAP!! In 10mins. As we are planning to launch our Live Chat system.
Thank you !!! Hope u enjoyed this.
Also Read: Best Bridal Shower Questions Game Show