HOW TO MAKE MONEY ON TIKTOK
As time go by, the social media is gradually becoming a major medium of livelihood for as many who can harness the technical know-how. Larger percentages of those who have access to a smart device such as a phone or laptop, and an internet connection have at least one social media account.
In fact, according to AACP ninety percent of teens ages 13-17 have used social media. Seventy five percent report having at least one active social media profile, and 51% report visiting a social media site at least daily. This is not far from the fact that it provides not just a platform to communicate but also a whole world of entertainment. With an Internet connection, one would almost want to spend a whole day streaming endless videos and the likes.
However, getting paid on any social medium demands some abilities on the path of whomever wishes to earn through such medium. Do you have the ability to consistently create contents that would interest others? Can you be able to persevere even when it seems your time-consuming contents go way below your expected engagement or views? Or can you be able to push through the ever-increasing competition (definitely, someone is or would be dishing out you niche contents)? So all these and more are the key potentials needed to actually earn on the social media.
READ ALSO: ALL ABOUT FACEBOOK SCREENSHOT NOTIFICATIONS
Now, for the actual question – How much does Tik-Tok pay? Well, how much Tik-Tok pays to its user depends largely on some factors, for instance a user who post contents that engage about a thousand other users cannot earn as much as one whose contents attract thousands or even millions of other users. Also, a regular Tik-Toker (TikTok user) might find it quite tasking to earn as much as a celebrity (such as a musician) who seldom posts content. These factors will be discussed in full details as we continue, so, read along.
In the light of that, I will not only be discussing how much TikTok pays to its user, I will also be discussing what influences these payments.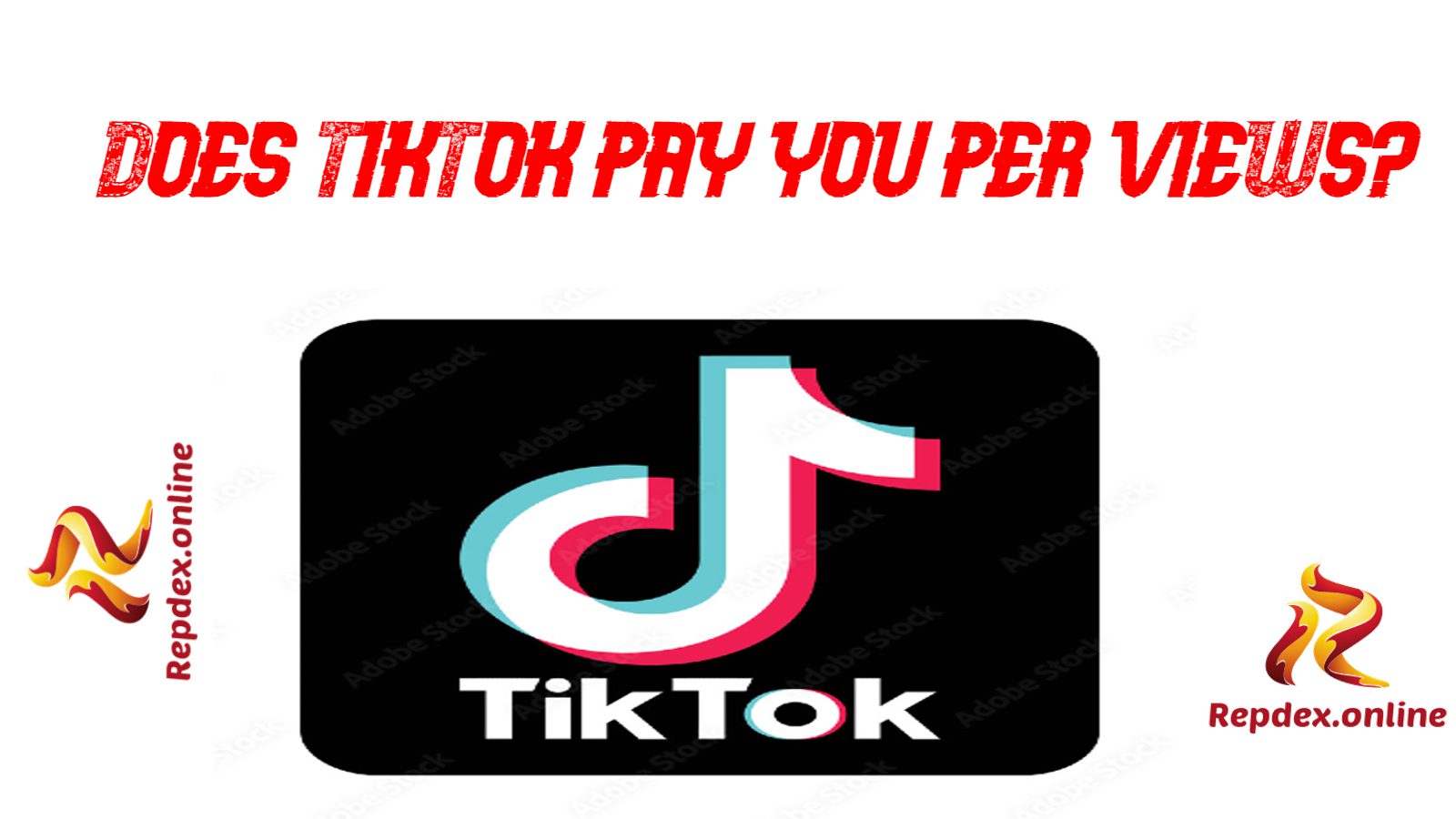 HOW DO I MAKE MONEY ON TIK-TOK?
To actually begin to monetize your Tic-Toc account, you need to consider the following tips:
Survey The Application
In order to know how things actually work in TikTok world, you need to take your time to study the contents of those that have massive followers – what makes their contents so attractive? How do they edit their contents to look so good and unique? Do they follow a particular trend or niche? These and many more will be uncovered in your survey.
Get Your Account Prepared
After carefully surveying, getting your account ready for monetizing is the next step, what do I mean by that? Well, the answer lies below:
Meet the minimum follower requirement:

For one's account to be considered for monetization, that account must have at least 10,000 active followers. This is one of the basic requirements. Therefore, one needs to make creative contents, usually videos that will make other users glued to your handle; this will make them eventually follow you to enjoy more of your content.
So if you want to make money from those contents of yours, make them catchy.
Go by the rules and regulations that bind Tik-Tok:

Yes, Tik-Tok has regulations for its usage, such as – a user of the app must be at least 18 years old. This is simply because some of the contents posted by users might depict harmful fantasies no kids or teenagers, you know what I mean. Also, pornographic contents, or contents that depicts inhuman activities are not allowed, such user might be banned or even sued.
Choose a suitable means to make money

: This is crucial stage of monetization process, after the first step – surveying the TikTok environment and the second step – abiding by the rules that govern TikTok, a user who wishes to earn no has to choose a means by which he wants to earn.
There are several ways in which one can make money from the content one post on Tik-Tok, and all these ways come with its own requirements, advantages and flaws. But before I proceed to dishing out some efficient means of making money on this social medium, I see a need to give some guidelines on how to choose the means that suits you.
One of the things to consider first when choosing a means to earn is "How strong is the engagement on my contents", the engagement here means "how many other users react or comment on each content I post". Without mincing words, the engagement rate on your content is directly equivalent to the amount you make. For instance, a user with about a million users engaging in his post can make quite a fortune on this platform.
Another factor to consider is "what media skill do I have". A media skill used here could be advertising. Assuming a company "C" needs lots of awareness on their good/service, "X" can come to a Tik-Toker "T", who has millions of active followers to bargain. "C" says to "T", "since you have quite a number of people who can see your content, how about we pay you to create contents about our good/service?" Mr. "T" can then reply "alright then, you pay me this certain amount then I will make many of my followers aware of your good/service".
SEE ALSO: FACEBOOK DATING COUNTRIES
The scenario above is simply advertising, however, I shall be discussing it in detail. There are other several means to make money, below are the most efficient ones:
Brand Ambassador:
Being a brand ambassador of an organization is a good way a Tik-Toker can earn some income on the platform, so before I proceed, here is a brief info about what this really means.
A brand ambassador is a person employed by an organization to promote its products or services. The key element of brand ambassadors lies in their ability to use promotional strategies (catchy contents) that will strengthen the customer-product or service relationship and influence a large audience, this case; other Tik-Tok users, into using such product or service. Generally, a brand ambassador is known as someone with good marketing skills so as to convince others that a certain product should be used. They create brand awareness. These are people that are constantly present and building up the reputation of the company and stirring up the interest of the general public. Professional figures such as good-will and non-profit ambassadors, promotional models are usually sort after.
So if you are wondering, "how do these Tik-Tok millionaires make such money?" I guess the answer is now clear. Tik-Tok payment is not very much promising. This is the idea: most of these people use Tik-Tok as a market, the followers and viewers as customers, and then pitch other company's product through it.
In summary, if your Tik-Tok audience (followers and viewers) is large, these companies may offer you the position of being their brand ambassador. This is a very lucrative way of making money on Tik-Tok.
Advertisement (Tik-Tok ad or Affiliate Marketing)
There is another promising way of earning more income through your Tik-Tok account. It is advertising. Everyone knows what advertising means. Bringing that to Tik-Tok, here's how it works:
First, create a vast audience, aim at millions, and build a relationship with your audience. Then, offer a company a deal to pitch their product to your vast followers. After that, agree on a certain amount based on the engagement rate in the product that was pitched.
For Tik-Tok ad, this is how it works: when you begin to create vast followers, Tik-Tok will offer you an ad to convince your followers to use the product. The more you get people into using the product, the more your earnings. Now imagine running a couple ads on your million-follower account. This is how some of the Tik-Tok stars are making their earnings.
Now, for the affiliate marketing, to understand this better, picture your Tik-Tok as a market, your vast followers as customers, you as an affiliate and the company you are promoting as the advertiser. Let me start by trying to give it a simple definition: Affiliate Marketing is the practice whereby a digital publisher or website promotes an online retailer and earns a commission based on the sales or leads that the advertising generates for that online retailer. When the customer clicks on that link (the link will be coupled with your Tik-Tok content) a cookie is dropped onto their computer and that click is registered by the Affiliate Network. When that customer then completes a purchase and reaches the advertiser's confirmation page, the Affiliate Network's tracking tag is fired.
That tag checks for the relevant cookie and if the customer has come from one of the Affiliate Network's publishers, the sale is recorded by the Affiliate Network in their platform. Via that platform both the advertiser and affiliate should be able to see that the sale has tracked and a commission can be awarded. Therefore, to run an effective affiliate campaign, advertisers need to give you (affiliate) the tools that you need to promote their brand and products.
Influencing
By influencing, I mean "Social Media Influencing". So what exactly does influencing mean or what does it mean to be an influencer?
A Social media influencer is an individual who checks several social media platforms in order to express their opinions on specific brands or products, consequently influencing their followers.
The concept of a social media influencing is basically, that they are ordinary persons who act as rep of the general public by reviewing and discussing products for how it is to their audience.
Others (sponsored post or selling off one's account)
Sponsored post is very much like advertising to get paid. Let's not open up too much on that. And of course, the other – selling off one's account. This might sound a bit bizarre but is the biggest type of pay off. If you have just thousands of followers, your account might worth dollars. Based on the agreement between you and the buyer.
READ THIS: HOW TO UNFREEZE VENMO ACCOUNT
HOW MUCH DOES TIK-TOK PAY?
Yes, a sharp but price answer is, not so much. One can earn as much as a few cents when your content is viewed by a thousand other user, also with at least a million views on your content, you can earn as much as much as $20. With more than 3 million viewers such user can earn up to $300! (this amount can be earned if you are from any Tier 3 country) But, it is advisable that a user should not dedicate his whole time on Tik-Tok hoping to make a fortune out of it. Well, it not impossible either.
How much you can make on this platform depends on how many followers you have and also, how much views your contents (videos) get.
However, there's this: before there can be any payment from Tik-Tok, such user must have at least 10 thousand followers. Allow me to break this into cases:
-How much does Tik-Tok pay per view?
This aspect covers how much to expect if your contents hit certain view.
Before now, Tik-Tok does not give any payment to its users based on the number of views. But now, it does. And so, this introduces us to a term known as "Creator Fund", a program that enables user to be paid based on the number of views. Now, one can earn about $2 for every thousand views on content. However, some factors influences this amount, these factors are decided by Tik-Tok itself.
–
How much can a typical Tik-Toker make?
This aspect covers how much you can make as a real Tik-Toker
Well, the amount you make depends on how your contents hit, the engagement rate and how you engage also with your followers. Depending on which country a user resides, a typical Tik-Toker, through sponsored post can earn up to amount ranging from $20,000 to about $50,000 in a year. There are even some who are so good with creating massive traffic (millions), those ones can earn amount ranging from $10,000 to $100,000 in just one month.
Promotion and advertisement is one of the major means of earning on Tik-Tok by an average Tik-Toker. Here's one cool fact – quite a number of Tik-Tokers earn up to $5 million in a year! This is a product of the brands they pitch and also the merchandise or service they promote.
Charli D'Amelio is a popular Tik-Toker; she has made more than 138 million followers out of her dancing videos. How did she do that? Well it's because she made her contents catchy. She even hosted meet-and-greets for her followers, she charged each follower $100. This young lady makes about $2,500 per post. It's all down to one's traffic and also importantly, one's country.
–
Who are the richest Tik-Tokers?
So, you may be wondering, "who are the richest Tik-Tokers in the world". Well, making it real big on Tik-Tok is not an easy task, requires dedication and hard-work in a smart way. I'll give two richest personalities on this platform.
Taylor Swift:
Taylor Swift is the highest paid Tik-Toker in the world! Having millions of followers, this lady has partnered with several brands across the world. She drives such massive crowd from her music videos. She is no doubt the most popular face on Tik-Tok.
Dixie D'Amelio:
Dixie began her celebrity career at a tender age. She posted her first Tik-Tok video in 2019 and since then, her consecutive dancing videos began going viral. She is currently having about 57 million followers.
–
How much does Tik-Tok pay per 1000 views?
The exact factor that influences payment for per 1000 views has not been opened up by Tik-Tok, although, if a user has a well catchy content and resides in country with standard economy, such user can earn about 6 cents, this was later disclosed by Tik-Tok after much complaint by users against its not being transparent.
–How much does Tik-Tok pay per 1 million views?
With Tik-Tok, a Tik-Toker stands a chance to earn about $50 per million views. However the price can range higher if such user signs up for Creator's Fund. This fund ensures that for every 1000 view your content hits, you get paid. With this fund, a popular Tik-Toker having millions of followers can earn amount ranging from $20,000 to $300,000 every year.
It all goes down to your popularity, content making skill and your geographical area.
How much does Tik-Tok Creator fund Pay?
The Tik-Tok Creator Fund as said earlier enables a typical Tik-Toker to earn. To qualify for this Fund, one must have the following requirements:
Such Tik-Toker must have a minimum of 100,000 views on his content within the last 30 days

Such must have a high engagement rate on his content

This might be disheartening for some – such Tik-Toker must be located in United States, Germany, the United Kingdom, or Italy. But chin up because the program is expanding to several country, many other countries are now included.
In conclusion, the amount Tik-Tok pays depends on these factors: Number of views on content, followers, personality and location.