Hello everyone, today am going to be showing you how to instantly get indexed on Google after posting.
When you look most sites running on a News niche or News based, you will notice that they get indexed on Google in less than 2 minutes after posting their articles.
Don't be amused, amazed, surprised or confused on what they do. Because today, am going to be teaching and guiding you on the ways on how to instantly get indexed on Google after posting.
FIRST STEP ON HOW TO INSTANTLY GET INDEXED ON GOOGLE AFTER POSTING
1). USE OF GOOGLE NEWS;
This is the first easy and simple trick to be done when you want to get your published post to get indexed in under a second. Google bots are very sensitive and let me tell you a secret on how they do crawl websites.
These bots are designed to crawl websites that are very active and working. That's why you notice that most news based websites are always posting and publishing contents 24/7, so the bots fall in love with that specific website and always come checking up on it to crawl any published post. But for sites that publish articles or movies that don't post 24/7 this bots tends to get bored of your site, and they'll only come once in a while to checkup your site after requesting for indexing.
So, we can pretend that we are news based site so that Google would always get to check our site every time, and that is by submitting your site for google to include your site I'm Google News database.
HOW TO INCLUDE YOUR SITE IN GOOGLE NEWS.
1). GO-TO GOOGLE NEWS PUBLISHER CENTER.
The first step is for you to go-to the Google News Publisher Center CLICK HERE
2). VERIFY YOUR SITE OWNERSHIP ON SEARCH CONSOLE.
The second step is for you to verify your site ownership on Google Search Console CLICK HERE
3). CLICK REQUEST INCLUSION IN NEWS INDEX.
4). FILL OUT THE FORM WITH YOUR WEBSITE DETAILS.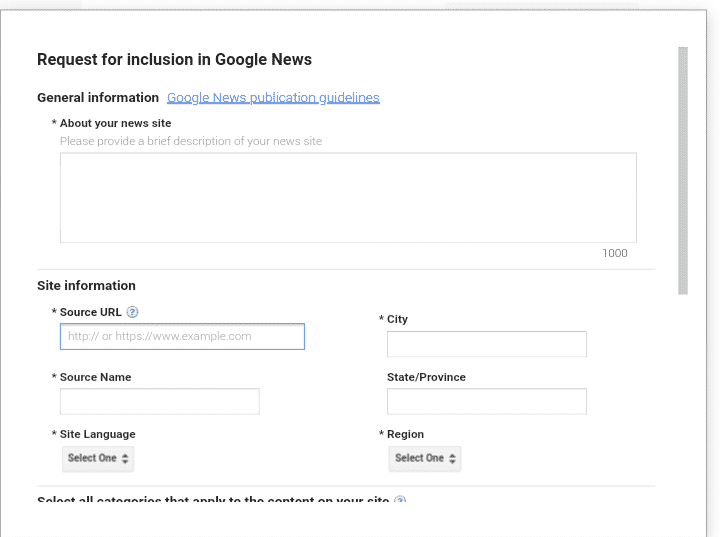 5). CLICK ON SUBMIT.
NOTE: For the mean while, keep posting news articles so while google reviews your site they'll approve it for google news after which you can stop it after getting approved on Google news.
SECOND STEP ON HOW TO INSTANTLY GET INDEXED ON GOOGLE AFTER POSTING
2). USE OF GOOGLE INDEXING API;
The use of Google indexing API is very good and unique and it gives you live up to date results each time its indexed.
So now let me go straight to the point and give you this delicious info.
This is the Instant Indexing API Plugin which is made by RANK MATHS and its advised to use this plugin along side with the RANK MATHS SEO plugin.
HOW TO INSTANTLY GET INDEXED ON GOOGLE AFTER POSTING with Instant indexing API
Download Plugin Files
Steps to Create an API Project. 2.1 Go to Google API Console 2.2 Create a Service Account 2.3 Add the Service Account as an owner
Configure the Plugin
3.1 Add API Key
3.2 Send first indexing request to Google
1). DOWNLOAD THE INSTANT INDEXING API PLUGIN
First you have to download the plugin, DOWNLOAD HERE.
2). CREATE AN API PROJECT
This is the second step, you'll have to goto Google's API console and Create an API project.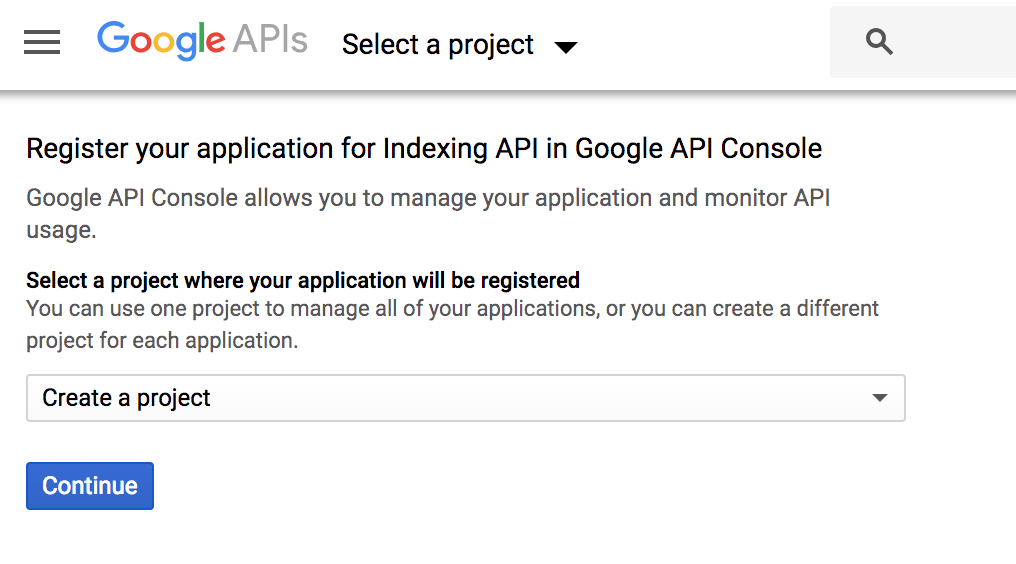 After creating the project, you'll see a message like this which means that its successful.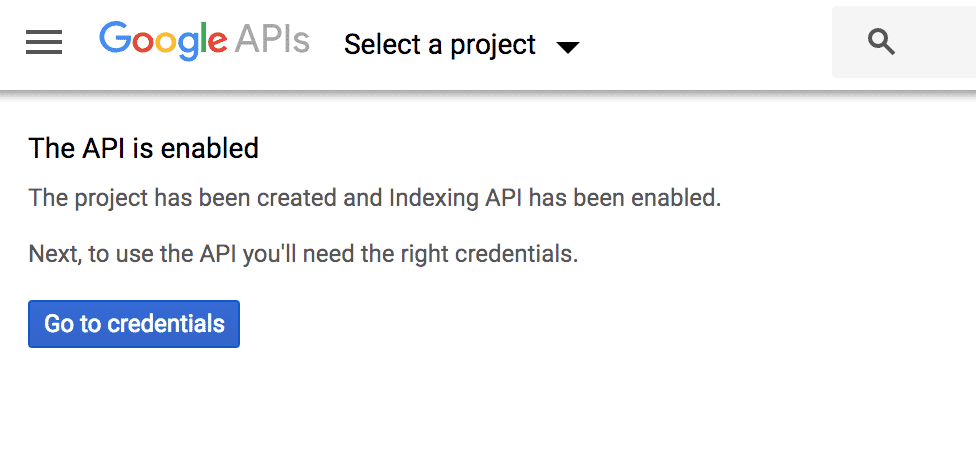 Once you are done creating an API project, select the project and the next step is for you to Create a Service Account
Now after Creating the service account, you'll have to Select the ID that looks like an email address because you'll eventually need it
After this don't forget to select the role as OWNER in the next page.
You are going to have to download the film containing your API KEY by clicking the CREATE KEY button.
Select JSON format when asked in the overlay. Then click CREATE
You will have to add the service account as an owner(admin) on your google search property. By going to the Google search console tools in your Settings
Click on Users and Permissions
Click on the three dots by the side and select Manage Property owners
A page would pop up, kindly click on Add owner in the verified owners section
Enter the Service account ID (the one you copied out earlier) in the new owner's email address field and click Continue:
Kindly refresh the tab, you would see the service account listed as a new owner.
3). CONFIGURE THE INSTANT INDEXING API PLUGIN
Remember the JSON file u downloaded, you are going to have to copy out the contents of that file. So use a JSON FILE VIEWER.
Insert your API key in the the plugin.
Rank Math > Indexing API Settings in your WordPress admin area, and paste in the contents of your JSON file, or just upload the file.
Select the Post Types where you want the Indexing API to ping Google to crawl your website as soon as a post is published, updated, or deleted and click on Save Changes.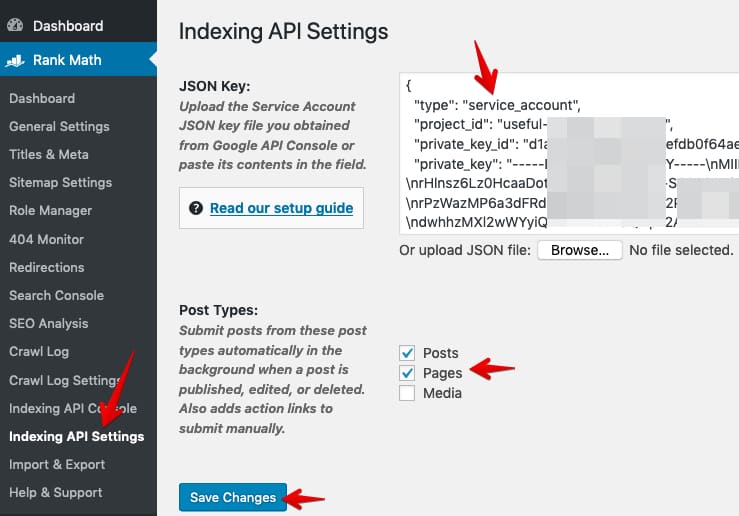 Take a look on how to use Google's indexing API to get any post or page on your site indexed almost instantly.
Access Plugin's Console Page from the Dashboard.
Kindly submit the post/page
Check the status of the submitted page/post.
I hope you enjoyed this post and I know it worked for you????. Don't leave without dropping your comments?
READ ALSO: How to Avoid and Resolve Website Downtime