Many have been in confusion and frustrated about how to move a particular android app to their PC. Some have even asked the question: how can I continue my android games on my computer? Is it even possible?
Well, it is very possible through the use of android emulators. Don't worry, we are going to show you how to use the android emulator in this article.
Android Emulators for PC, Windows, and Mac
There are various android emulators that have been created to make your android experience easier and better, just that this time you are going to have this experience not on your android phone but on your PC or other computers you have.
Sweet right? Yeah.
So, my dear, you don't have to worry about your gaming experience or other android app fun you've been enjoying on your phone.
You will enjoy them better on your computer when you follow the steps below.
But first, to some who are still confused about what exactly these things are and how to execute them, let us give you a bit of info on what android emulators are and of course, the pros and cons.
WHAT ARE ANDROID EMULATORS?
An android emulator is an ANDROID VIRTUAL DEVICE also known as AVD, that enables us to test normal Android applications on personal computers or laptops by stimulating various android apps, not minding the API levels.
These android emulators stand for any android device and it creates some kind of a tribune, a platform where android apps can be run and perfectly operated and executed on the computer system.
Depending on your choice and how you want to use it, android emulators make sure that your android needs are met, and your favorite android applications are added to your IDE (Integrated Development Environment).
There are so many android emulators that you can use, each one having its own distinct yet similar style and service it renders to the user.
However, you need to know that emulators are not the same as simulators, even though they may be slightly related and often misinterpreted.
Emulators are mainly used for testing android apps and devices while simulators are made for testing iOS apps. Both were programmed to save money during the start of the Software Development Life Cycle (SDLC).
Emulators have the capability to offer basic website analytics and more importantly, app performance.
Pros of Android Emulators
The use of android emulators on computers enables the user to have a long and steady usage at a time.
The computer has stronger and faster resources, thereby limiting the gap and delay of some android games.
The use of android emulators gives users the chance to access the Android phone features and specs on the computer, which has a bigger screen and better vision.
App controls are largely displayed better on the computer.
With android emulators, you can use more than one application at a time. You can multitask your apps on your computer.
Since the computer system has more battery life than your phone, you can have fun with your games till your hands ache. You can even use the unlimited battery life in your computer system through the android features.
There are some apps that you love so much, yet you dare not install on your android phone because of their definition of power, the space they consume, and speed. With the android emulators, your dream can come through on your PC.
PCs are not as flexible as smartphones when it comes to mobility. So, the risk of getting smashed, broken, or damaged is close to impossible.
Cons of Android Emulators.
It is a challenge to model hardware performance nor can you simulate the overall performance.
The fact that there are so many emulators makes it a challenge in making choices, as some are not dependable.
Some emulators can be slow and cannot be compared with the real device, causing a drawback.
Android emulators don't have enough disk control.
Well, that's just about the pros and cons. As you can see, the pros are more that the cons.
Android emulators are really great tools, the only thing that exposes their disadvantages is when they start lagging, especially if you're not with the right ones.
Apart from the fact that you need this article to know the right ones to pick and use, we have gathered some save-me tips that can help with the cons, thereby giving the emulator a boost in performance.
You can utilize the Graphics Processing Unit (GPU), which creates a faster performance when you implement it with the android emulator you want to use. To use the GPU, you need to turn on the GPU emulation. Move to the android SDK folder and run these commands: /emulator @emulatorName -GPU on. Hardware acceleration is a built-in function on most computer systems which makes GPU usage better. If your computer is Intel and AMD supported, you can use

Virtual Machine Acceleration. This technology boosts the speed of the android emulator and improves execution.

Finally, if you are having some kind of trouble with your android emulator, you should disable the antivirus. This can help to balance the setup and also, save your emulator from lagging.
These are some alternatives you can follow if you're having some trouble. Not all emulators are troublesome, you just need to know the right ones. Below, we have gathered 10 android emulators that you can use on your personal computer.
We have gathered some of the best android emulators for you. These emulators are not the same in functionality, operation, and space consumption. First, we'll talk about the best ten android emulators. Then we'll introduce you to other ones. That settled, let's get right to list them out:
Top 10 Best Android Emulators for all PC and Windows Devices
LDPlayer
BlueStacks
Nox player
Genymotion
MEmu
Leapdroid
Droid4x
Andy
AMIDUOS
Gameloop
Best Android Emulators for all PC (Windows and Mac) Devices
Let us all take a good look at the best android emulators for pc and mac below:
1. LDPlayer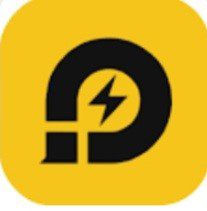 The LDPlayer is one of the best android emulators, made specifically for playing games on personal computers. If you looking for an emulator built for stable multitasking specifications, don't look too far.
LDPlayer is the choice you need to decide on. Using this emulator allows you the golden opportunity to open two or more windows, and also, have your hands on some cool keyboard controls, and support updates on the latest games.
It is safe, well recognized, has little few ads, and does not have any spyware or any surreptitious programs.
Irrespective of the power of these games, LDPlayer can handle them with ease. Get ready to run the Google play store, rotate the screen, and so on.
The versions of this software can be seen in version 3, version 4, and version 9. This year saw the release of the LD Player 9 and this version can run 64-bit and 32-bit.
Type LD Player in your browser and it'll bring you to the download link. To use this software below is the requirement we recommend so you'll enjoy the best out of this app.
LD Player Emulator Requirements for Download
CPU: Intel i5 7500 or better. Intel/AMD Dual core processor
It requires RAM of 8GB or higher. For lower versions, 2GB RAM/4GB RAM
Disk Space: 100GB
The Graphics Card: NVIDIA GeForce GTX 750 Ti or better.
It supports Windows 7 up and is open-source allowed
It works on Windows and android platforms.
It has been rated 4.7 out of 5.
2.

BlueStacks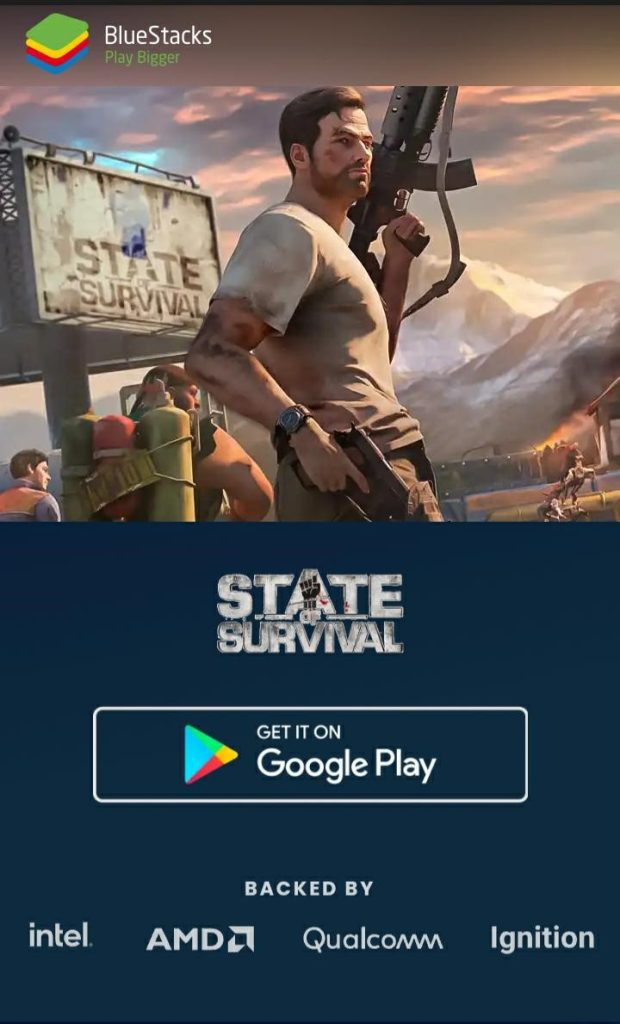 Founded in 2011 and tailing closely behind the LDPlayer and our number two on the list of ten android emulators you can lean on, we welcome you to the world of BlueStacks.
Not only can you have a fun-filled experience with this software, but you also have access to so many varieties of games from adventure, action, arcade, puzzle, role-playing games, simulation games, sports, and strategy games.
Over 70,000 games are been downloaded and played on BlueStacks.
You do not need any technical know-how before you get the software running, download the latest version BlueStacks 10, and install it on your personal computer or laptop.
Games like State of Survival, Raid Shadow Legends, Guns of Glory, Idle Heroes, and so on are up for grabs. Type BlueStacks in your browser and it'll bring you to the download link. To use this below is the requirement:
BlueStacks Emulator Requirements for Download on PC Devices
The CPU: Intel and AMD processor
It requires a RAM of 4GB or higher
It also works on Android, Windows, and Apple.
The Operating system's lowest is Windows 7.
The file size is 465MB.
Rating of 4.6 out of 5.
3. Nox Player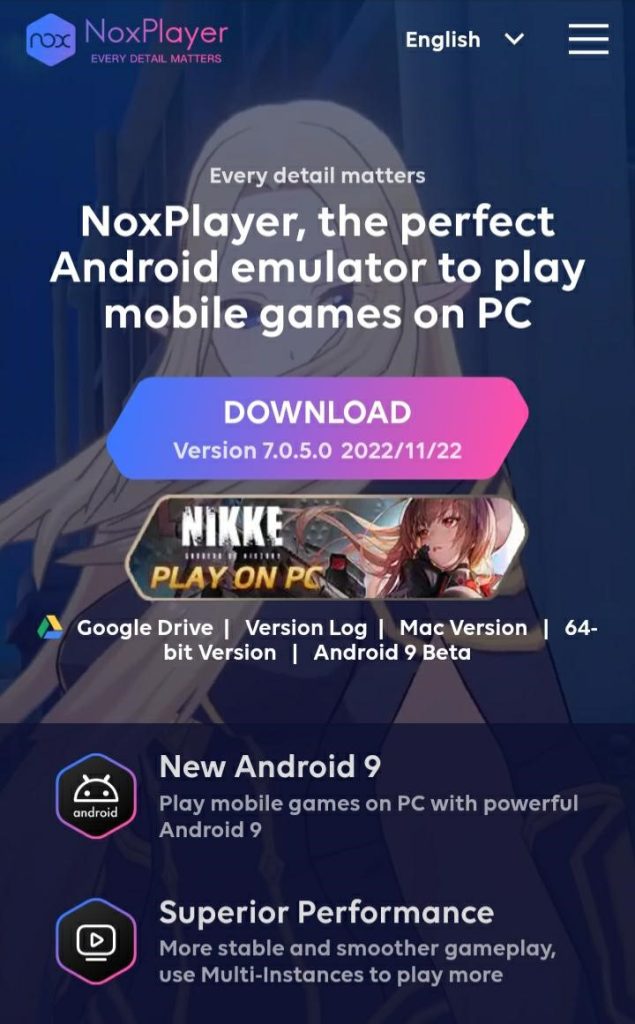 Another android emulator perfect for gaming is the Nox player. This software program has a search box where you can type in the mobile game you want to play on your personal computer. The Nox Player is stable, ensures optimized performance and it supports script recording, gamepad, and keyboard controls.
Type Nox player in your browser and it'll bring you to the download link.
The requirements are as follows:
Nox Player Emulator Requirements for Download on PC Devices
Android, Windows Apple MacOs is supported
The file size is 310MB
The CPU is Intel/AMD Dual core processor
It requires 1.5GB RAM minimum, 4GB RAM recommended
The Graphics Processing Unit open GL 2.0
4. Genymotion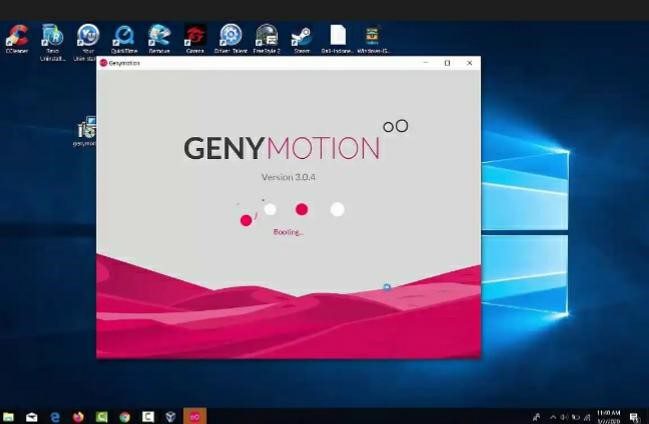 If you are a Windows user, then GenyMotion is the android emulator for you. This emulator is perfect for first-timers, newbies, amateurs professionals you name it. With this emulator, you have software that brings the complete package to your computer, and with it, many users have enjoyed their favorite android games on their computer system. Why?
Because the app gives a platform to examine and test apps on different devices not having to own them. It is easy and great for app developers and experts. You will definitely love its advanced functions. Type Genymotion in your browser and it'll bring you to the download link
To download this android emulator, here are the requirements:
GenyMotion Emulator Requirements for Download on PC Devices
The least Operating system is Windows 7 and above
It requires a minimum RAM of 2GB
The memory size is 2GB
The CPU is Intel/AMD processor 64-bit
It has a file size of 117MB
It has Graphics Processing Unit on OpenGL 2.0 and above.
5. MEmu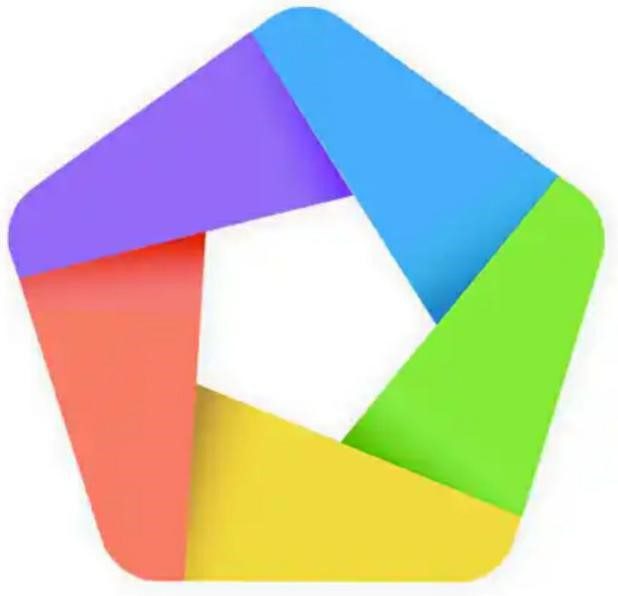 The name might look or sound funny, but not have the power to simulate the Android operating system on personal computers. With MEmu, you can download, install, use and enjoy your applications. With little difference from the normal Android phone, take charge of your game applications by navigating with the mouse, external joysticks or controllers, or the keyboard.
Looking for an android emulator with really good graphics, video recordings, automation, and controller support, MEmu is the emulator to do a perfect job. Type MEmu in your browser and it'll bring you to the download link
Download the latest version of the app on your computer and install it. Open the app and launch the google store, go through the sign-in. Go to the search box and type the name of the game you want to play. Download the game, install it, and boom! The fun never ends.
Below are the requirements attached:
MEmu Emulator Requirements for Download on PC Devices
The RAM required is 2GB RAM minimum
It has a memory of 2GB
The file size is 117MB
Intel or AMD 64-bit CPU processor
The GPU is OpenGL 2.0 up.
6. Leapdroid
One of the youngest in terms of age, Leapdroid is an android emulator with golden hair that can not be noticed. Funny right?
This emulator is gaining popularity fast among other emulators because of its smooth operations and especially its unique feature to play a game with dual accounts. If you're looking for something new and interestingly exciting, then Leapdroid is the android emulator for you.
Below are the specification requirements:
Leapdroid Emulator Requirements for Download on PC Devices
The minimum operating system is Windows 7
We recommend a 64-bit CPU processor
It supports Intel or AMD Dual-core Processor
The RAM needed is 2GB RAM
The memory size is 2GB
The file size is 271MB
7. Droid4x
If you have not heard of Droid4x then you are really missing out. Don't worry, we have you covered to give you what you are missing out on Droid4x. This Android Emulator is an excellent choice for lightweight android emulators for computers. It gives you an edge over others, making you control the game you're playing on your personal computer using your mobile device. Just imagine this; you playing modern combat 5 on your computer and using your mobile device as the controller. How sweet is that!
Also, you can give your keyboard a nice look, and customize it in your own way to your taste. How cool is that?
These are the requirements to download Droid4x:
Droid4X Emulator Requirements for Download on PC Devices
The minimum operating system is Windows 7
The RAM required is 2GB, we recommend 3 or 4GB
The GPU needed is OpenGL 2.0
CPU support Intel or AMD Dual Core Processor
The memory size is 4GB
8. Andy
The next on our list of best android emulators is Andy. What a cute name for an android emulator that gives you more platforms to explore with great android features. Andy had some criticisms and challenges when it was out for the first time, not surprised there. However, with the criticisms, they came out stronger, and now, the emulator is one of the very best that can give you that android experience you desire. Apart from the fact that you enjoy a clean interface, you can also connect via Wi-Fi connection or Bluetooth connection, using your mobile device as a controller. Cool right?
Download and install the app and you'll see for yourself how great the app is.
Below are the requirements:
Andy Emulator Requirements for Download on PC Devices
The Operating System fit for Andy is Windows 7 up
The required RAM is 2GB, recommended is 3GB
The file size is 871MB
The GPU needed OpenGL 2.1
CPU support Intel or A Dual Core Processor
9. AMIDuOS
Amiduos is, without a doubt among the best android emulators that you can find. This program has a comforting performance and you get the choice of picking since the android emulator is in two versions, the LOLLIPOP version, and the JELLYBEAN version. Both versions are compatible with Windows 64-bit or 32-bit.
The app is loaded with all you need to have an exquisite user experience with your Android applications on your personal computer. Also, for those that have computer systems or laptops that supports touch screen.
AMIDuOS is the Android emulator for you, its interface is user-friendly and you can also zoom pinch. Now, let's go down to the requirements:
AMIDuOS Emulator Requirements for Download on PC Devices
Supports Windows 7 least
It has a 2GB of memory
The RAM required is a minimum of 2GB; 3GB is recommended.
CPU is an Intel x86 processor
GPU is OpenGL 3.0 above
The file size is 226MB
10. Gameloop
Last but not the least, we have Gameloop. You may have heard of Tencent gaming buddy. Yep, that's Gameloop. This android emulator is famous among gamers and lovers of PUGB mobile games.
Why not, when the emulator is developer supported? This does not mean that you can not download or play other games on this emulator, other awesome games like the Honkai Impact are available for your download and fun.
From the looks of the interface and UI, this emulator is specially made for gaming. So you might want to get your hands on other emulators that we have listed for social media stuff.
The requirements include the following:
GameLoop Emulator Requirements for Download on PC Devices
The minimum operating system is Windows 7
The RAM required is 3GB least
CPU support Intel or AMD Dual Core Processor
GPU is OpenGL 3.0
That concludes our list of the 10 best android emulators for today. However, that's not all. Other android emulators include;
Android Studio
ARChon Studio
Bliss Emulator
Phoenix OS Emulator
Remix OS Emulator
CONCLUSION
Android emulators bring the thrill of the games on your android phone to your personal computer on a larger screen and with better controls. Play the single mode or the 2-player mode. Invite a friend over and battle. Turn on your network connection and go play with your online competitors.
However, you need to know that before you choose the android emulator to use, it must support external devices like the external keyboard, mouse, controllers, etc. Also, check the ratings and how active, fast and reliable the support team is, in answering questions and providing solutions to identified problems.
Download the emulator that is compatible with the specifications of your PC to avoid lagging. If compatible, we'd prefer for you to download the latest version for improved features.
Most of these android emulators have different versions that have been released over the years. Check them out and see which one best suits your PC power.